Hamden Fertility Center
New England Fertility - Hamden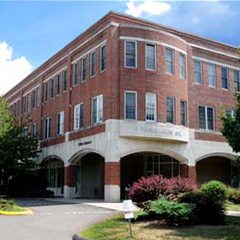 Hamden, CT Office
9 Washington Avenue,
Hamden, CT 06518

Get Directions

Contact Information
Phone: 203.325.3200
Fax: 203.547.7040
Office Hours
7:30am - 4:00pm
After Hours and Emergencies
During after hours, all telephone calls are routed through an answering service. However, the on-call nurse or physician may be contacted depending on the nature of the call. If a medical problem arises such that a patient must be seen immediately, our infertility specialists will make every effort to see the patient either in the office or in the emergency department at the appropriate hospital. All emergency calls received through the answering service will be forwarded to the appropriate person on call.
Weekend Appointments
Our clinical team is available Saturday morning appointments based on cycle needs. Please call our Hamden office for assistance.
Our Hamden, CT location is located near historic Yale University. It is also located near the Peabody museum.
There is a parking lot available at this location.