Preimplantation Genetic Testing
About Preimplantation Genetic Testing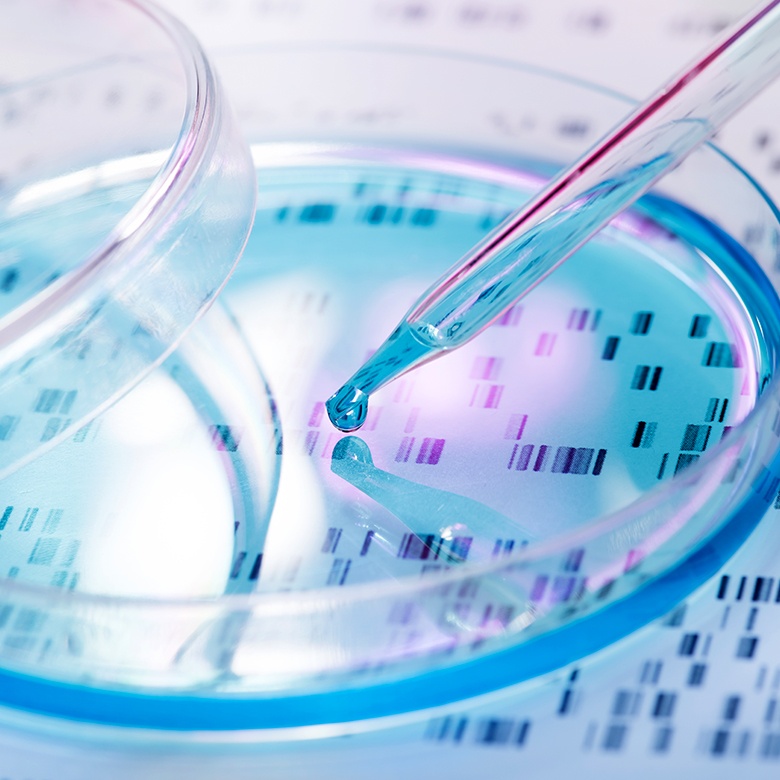 Genetic Testing is an important treatment option for patients undergoing IVF treatment at New England Fertility. Preimplantation Genetic Testing allows for the screening of embryos (preimplantation) prior to transfer to the uterus during IVF.
Genetic testing is broken down into two separate categories: Preimplantation Genetic Screening (PGS) and Preimplantation Genetic Diagnosis (PGD). PGS analyzes biopsied cells from the embryo to screen for potential genetic abnormalities when there are no known potentially inherited disorders. PGD, on the other hand, uses the same process to detect a specific disorder that has a high probability of being passed down from parents to their offspring.
Preimplantation Genetic Screening (PGS)
Is PGS Right for Me?
PGS is recommended for parents who have no known genetic abnormalities, as well as patients who meet any of the following conditions:
Female partner age 38 or older
Couples interested in a single embryo transfer
Couples interested in gender selection
History of pregnancy loss (recurrent miscarriage)
History of failed IVF/implantation failure
Preimplantation Genetic Diagnosis (PGD)
Is Preimplantation Genetic Diagnosis (PGD) right for me?
PGD is recommended for couples that have a genetic predisposition and/or have any probability of passing down a known genetic abnormality. Any couple with a family history of aneuploidy (abnormal number of chromosomes) which results in miscarriage, birth defects, or Down Syndrome can be screened.
In addition, families that have a history of single-gene defects—such as cystic fibrosis, sickle cell anemia, and muscular dystrophy—can consider PGD testing.
Through this procedure, the highly skilled laboratory staff at New England Fertility will determine which embryos are unaffected and therefore the most viable for uterine transfer.
I can truly recommend the clinic to new patients because of their skill and professionalism, and also thanks to their empathetic ability. Because of them, I have a new family - both at NEFI and my little angel!
Preimplantation Genetic Testing FAQs
Is Preimplantation Genetic Testing testing safe?
Yes, Preimplantation Genetic Testing testing is safe. New England Fertility has successfully performed both PGS and PGD for many of our patients, and we recommend it as a way to ensure that healthy embryos are used during fertility treatment. PGD and PGS do not affect the embryo's viability, making both procedures a safe and recommended part of the IVF process.
Your First PGS/PGD Consultation
Our Connecticut location in Stamford provides convenience and accessibility for patients in the tri-state area. Our proximity to New York City makes our center a desired choice for international travelers as well. During your first consultation, we will:
Step 1: Get to know you and evaluate your history
Step 2: Explain and review financial considerations
Step 3: Schedule treatment, and begin your journey!
Contact us today for a consultation to discuss treatment with our friendly and knowledgeable staff.
We make families. You make the memories. Let's make a plan together.
Our mission is to provide you with a treatment plan with the highest possible chance of success. In addition to preimplantation genetic testing, we offer comprehensive services, such as: