Infertility Testing & Diagnosis
Infertility Testing & Diagnosis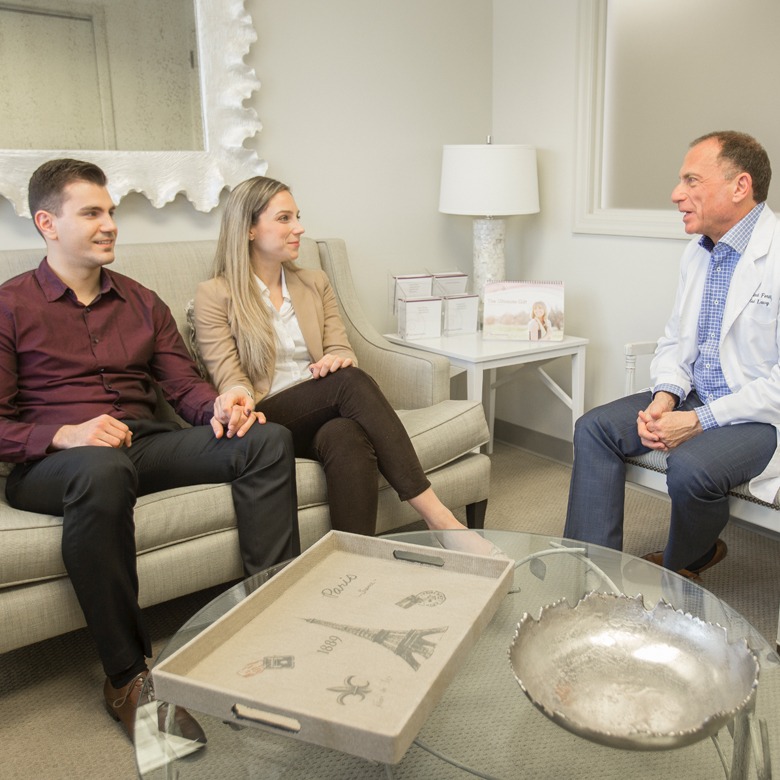 It's important for those who seek infertility care to understand that the reasons for fertility issues are divided equally between male factor infertility, female factor infertility and unexplained infertility. In many situations, one or more factors are at play and need to be addressed before a pregnancy can be achieved. Because every patient's situation is different, at New England Fertility, we take your initial consultation very seriously.
During your initial consultation at New England Fertility you (and your partner) will meet with Dr. Lavy and members of our team of highly skilled fertility experts, who will ask questions about your medical history and perform a thorough infertility evaluation. Learn more about your first visit at New England Fertility.
At New England Fertility, we spend considerable effort diagnosing the cause of your infertility. A clear diagnosis allows us to develop and recommend treatment plans that are best suited to your particular situation, offering greatest likelihood of conception. Let's make a plan together!
Infertility Testing
A thorough evaluation of every infertile couple or individual is of utmost importance to finding the right course of treatment. Specifically, it provides clinicians with the information they need in order to:
Counsel the couple or individual about the nature of their problem
Review the various fertility treatment options that are available and their chances of success
Outline a treatment plan
During the evaluation cycle, the female patient's menstrual cycle is tracked, with tests performed at various points. These tests assess hormone levels, ovulation status, luteal function, and the status of the uterus and the fallopian tubes. At the same time, the male partner is evaluated with a semen analysis.
At the conclusion of the evaluation cycle, the couple or individual meets with a clinician to review results and formulate a treatment plan that fits their specific situation and family planning goals.
We make families. You make the memories. Let's make a plan together.
Learn About New England Fertility Institute