Real Talk from an Egg Donor
Real Talk from an Egg Donor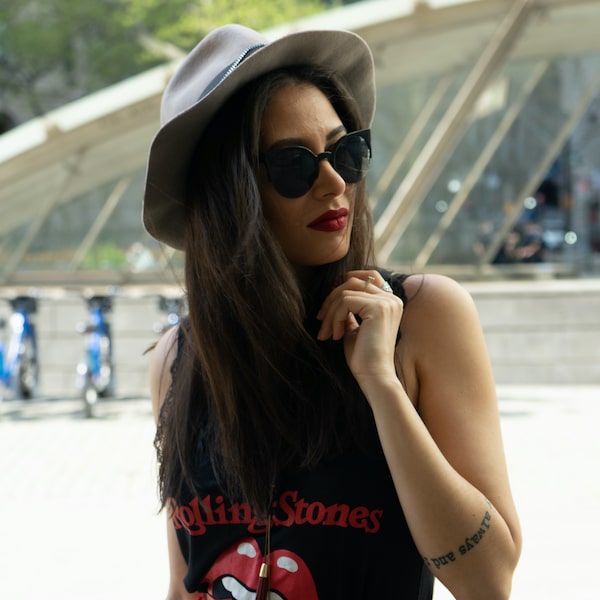 "I could never do that," a friend said to me.
I'd just explained to her that I'd become an egg donor and I'd described the two weeks before my egg retrieval. So, I get it: It isn't for everyone. But I'm here to tell you why I've donated my eggs — twice, in fact.
My name is Barbara. I'm a workaholic and fashion designer. And that played a big role in my deciding to become an egg donor. I knew making up to $10,000 per donation could help me jump-start my own business, and it certainly has. What I hadn't realized at first was how gratifying it would be to help a couple build their family. It goes beyond money. It also goes beyond what I can express in words here, but I'll try.
I was raised in a traditional family. My parents give me a hard time because I don't have children yet, but I'm not ready; however, if I'm not going to have a baby now, helping people who are ready makes me feel complete. Especially if it's a same-sex couple who can't conceive a child on their own and, in some cases, can't even pursue egg donation and surrogacy in their home country.
Sometimes while I was giving myself the injections to prepare for the egg retrieval, I would nearly lose focus on why I was doing it. I mean, it's a really thin needle, so it's not really scary or painful, but it's a needle. And the medications can make some people feel a little bloated and moody — but then again, for a lot of women, a regular menstrual cycle can have the same effects.
Still, one of the reasons I didn't give up is that the staff at New England Fertility, the clinic where I was donating my eggs, was so good at explaining the process. They also frequently checked on me to see how I was feeling during my cycle, and it made me feel like I wasn't alone. Because I wasn't.
New England Fertility wasn't the only clinic I considered when I decided to be an egg donor, but the staff connected with me so personally, I was willing to ride the train from my home in New York City to their clinic in Connecticut early in the morning three times a week for monitoring during my cycle. I could have worked with a different donor program closer to home, but the experience at New England Fertility was worth the trip. That says a lot.
I was an anonymous donor, so I didn't meet the parents — this is something parents usually decide before they choose a donor — but I felt like I knew them. I sent them videos explaining who I am and why I was donating my eggs, and I told them about my upbringing in Brazil. It made me feel like I was part of their family. I didn't want them to worry about what kind of person their donor is.
My second donation was even easier than the first, mainly because I was used to the medications and I'd already been through the process. I'm confident my third time will be even easier. (Yup, I'd do it again.)
At the beginning of this journey, I really didn't know what to expect, but working with the right team helped me get comfortable. It also helped me feel safe. And it helped me discover a side of myself that is so passionate about egg donation that I've spoken to audiences of intended parents, shared my experience on webinars, and now, I'm writing about it. My experience as an egg donor has been as beautiful as the families I've helped to create, and that's beyond any compensation. It's priceless.
---
If you're curious about becoming an egg donor, you can read more about it.
We make families. You make the memories. Let's make a plan together.
Learn About New England Fertility Institute