Elective egg freezing: It's your choice!
Elective egg freezing: It's your choice!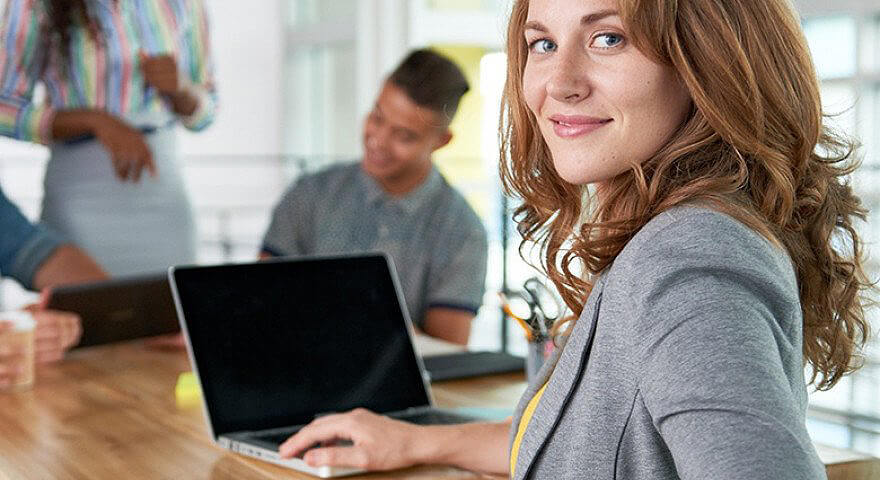 The Benefits of Elective Egg Freezing
What is Elective Egg Freezing, who should consider it and when is the best time to begin the process.
With the many innovations in female fertility over the years, Elective Egg Freezing is a method that continues to grow in popularity. The method, which has drastically improved its success rates in recent years, offers a variety of benefits for those who want to keep the option of starting a family open for the future.
This article will explore the advantages of choosing to begin the Elective Egg Freezing process by examining the techniques, advantages and best times to begin the process.
What is Elective Egg Freezing?
It is a safe and effective method of preserving fertility in those who may not yet be ready to enter into pregnancy, but want to have a child in the future. By entering into the treatment, women have their fertile eggs available so that they can begin the fertility process when they feel that the time is right for them.
How does Elective Egg Freezing Work?
The techniques used in Elective Egg Freezing are similar to the primary steps of in vitro fertilization. Egg growth is monitored by a fertility specialist, and when the eggs reach their desired maturity, a fertility specialist extracts the eggs by doing a retrieval procedure.
After the eggs have been retrieved, they are analyzed, and the healthy eggs are ready to be frozen and kept in a safe, sterile facility.
Who Is Elective Egg Freezing for?
The technique can be used by any woman that believes that they may want to become pregnant in the future, but are not ready at the moment. To raise the possibility of pregnancy later on, women can make the decision to freeze their healthy eggs so that they can be used for In Vitro Fertilization (IVF) later on.
Women Looking to Delay Pregnancy for Career, Relationship or Other Factors
Many women decide to undergo Elective Egg Freezing because they know that they want children, but realize now is not the right time. Whether you are focused on building your career, waiting for the right partner or want to accomplish athletic or travel dreams, this method gives you the power to make the decision to become pregnant when the time is right for you.
Women Diagnosed with Cancer or Other Medical Ailments
One of the most popular reasons that women turn to Elective Egg Treatment is to preserve their eggs before undergoing treatment for cancer. When a woman under the age of 38 receives the news that she will have to undergo cancer treatment, she should immediately begin the process of freezing her healthy eggs to keep the option for fertility in the future.
Chemotherapy and other cancer treatments can damage eggs, leaving women with fertility problems once it goes into remission. By freezing mature and healthy eggs, she will be able to maximize her possibility of starting or growing her family once the therapy is complete.
Is Elective Egg Freezing Safe?
While the method was once considered experimental, it has now been vastly improved with the growth in fertility technology. Today, the entire process is safe and promotes a healthy fertility process for the future when conducted by a professional, experienced fertility expert.
It is important to choose a fertility specialist that makes you feel comfortable during the process. New England Fertility has helped hundreds of patients successfully complete the Elective Egg Freezing process!
What is the Success Rate of the Treatment?
The success rate of Elective Egg Freezing can depend on a number of factors, including the age and health of the patient. Success rates have continued to climb since its inception, but the best way to discover how the method can be used in your own fertility plan is to book a consultation with a fertility specialist now.
How Long Can Eggs Be Frozen?
The standard process sees eggs being extracted and frozen for several years, but the length of Elective Egg Freezing can depend on a wide range of factors. Everything from the number of healthy eggs that were extracted to the age of the patient can have an influence on the length of time the eggs can remain frozen.
Is Elective Egg Freezing Expensive?
The cost of the treatment has been reduced as the necessary technology has improved, making the process a more commonly-used fertility treatment. The price of the process can depend on several factors, which is why we recommend you speak to a specialist to understand the overall cost.
Elective Egg Freezing Financing Plans
To help facilitate treatment in all women, especially those who may not have the financial means to pay for the entire procedure upfront, New England Fertility offers Elective Egg Freezing financing options. The in-house financial team offers a free consultation, so patients can enter into a payment plan that makes it possible for them to benefit from the treatment.
When is the Right Time to Consider Starting?
Dr. Gad Lavy of New England Fertility, advises women to begin the process as soon as possible because success rates with egg freezing is highest in younger females.
Dr. Lavy also recommends scheduling an appointment with a fertility specialist the moment that you decide to start a family later in life. For women diagnosed with cancer or another medical issue that could cause disruptions with pregnancy possibilities, Dr. Lavy highly advises these women to seek out a fertility consultation immediately.
How To Get Started with Elective Egg Freezing?
New England Fertility provides safe, professional and trustworthy fertility services to women of all ages, background and health in our world class facility.
Our experienced and friendly fertility experts provide a comfortable and informative fertility consultation, so that you can become familiar with the process. This includes a thorough medical history check, hormone readings and a vaginal ultrasound to determine whether Elective Egg Freezing is right for you.
Contact us today to schedule your fertility consultation so that our team can work closely with you to understand if the treatment is right for you!
We make families. You make the memories. Let's make a plan together.
Learn About New England Fertility Institute