Talking Openly About the Emotions of Fertility Treatment
Talking Openly About the Emotions of Fertility Treatment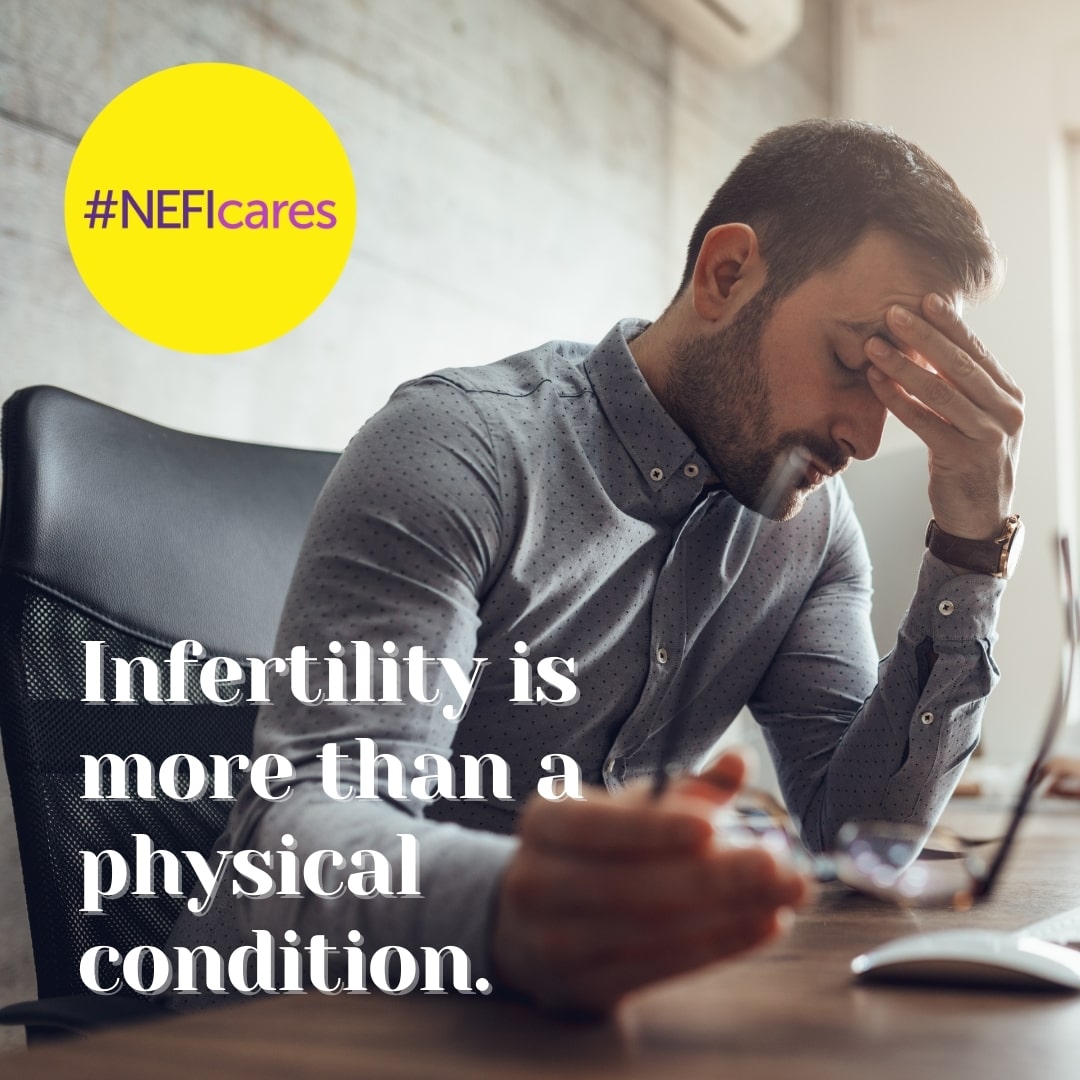 While celebrities openly talking about their IVF or surrogacy journeys has brought fertility treatment into the mainstream — and, for this, we are thankful — fertility patients still struggle with talking about the emotions of their journey. There's not just the weight of being unable to conceive, but the stress of testing, medication protocols, medical procedures, and major decision making. Fertility journeys are exciting but the stresses and situations are unique, and sometimes it's helpful to talk about them with others who are also on a journey.
That's why we've introduced #NEFIcares, a monthly series of professionally led and moderated events exclusively for New England Fertility patients. Nobody should feel alone in their fertility challenges. #NEFIcares online events can help patients feel less alone and more supported by New England Fertility … and by each other.
Our first #NEFIcares session will be held on Zoom on Tuesday, March 30, at 6 p.m. Eastern. The topic will be "Managing Infertility's Effect on Your Life." Subjects will include:
• Building your support system
• Discussing challenges comfortably and confidently
• Managing the stress of treatment
• Navigating your relationships during your journey
Future discussions will focus on surrogacy, egg donation, and same-sex family building.
If you are a current patient, you can register here for our March 30 event, or check our event calendar for the next #NEFIcares session. Registration is required.
We make families. You make the memories. Let's make a plan together.
Learn About New England Fertility Institute