How Wearable Technology is Revolutionizing Fertility
How Wearable Technology is Revolutionizing Fertility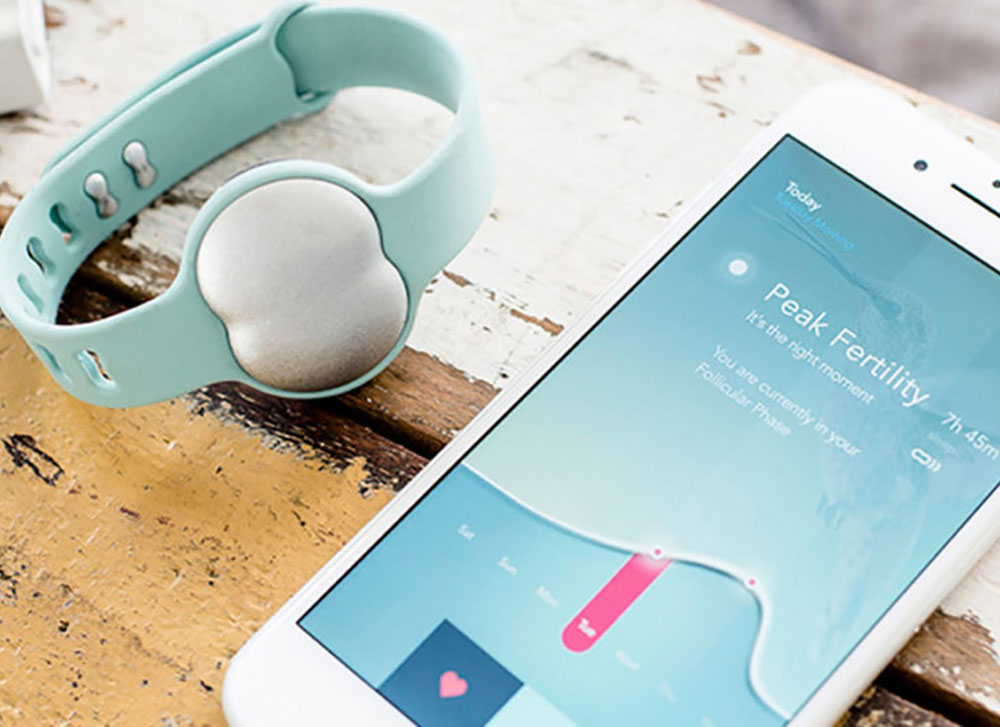 Over the past decades, fertility treatments have been exponentially improved by the integration of technology. As Assisted Reproductive Technology gained prominence throughout the United States, success rates of fertility treatments jumped by nearly 25%.
With mobile technology rapidly advancing in recent years, it was only a matter of time until the fertility industry reaped the benefits. Recently, innovative wearable company Ava has released the world's first fertility tracking bracelet. The Ava bracelet allows women to receive vital data about their fertility cycle, upcoming pregnancy and their overall health, all by simply wearing the device on their wrist.
Hailed as an alternative to invasive fertility assessments and one that every women can easily use, Ava promises to deliver all the information to help you conceive through any mobile device.
How the Wearable Fertility Bracelet Works
Women looking to discover the most fertile days of their cycle just need to begin wearing Ava on their wrist, as well as install the tracking app on the smartphone or tablet. As you sleep, the wearable fertility tracker uses specially developed sensors to collect nine different data sets including your pulse, body temperature, and more.
Once waking up in the morning, the data is synced with the mobile app. Once the data that was collected overnight is transferred, a unique fertility algorithm is able to use the information to detect changes in estradiol and progesterone. These two hormones are directly related to reproduction, giving a sense of the optimal days for conceiving during a woman's cycle.
Does the Ava Bracelet Accurately Predict Fertility?
Initial clinical studies support the claims that Ava have made. The company claims that it can accurately predict the 5 most fertile days per a woman's cycle in advance, allowing them to maximize their probability of conception during that period.
The results from the study indicated that Ava detected 5.3 days per cycle on average. These predictions came at a success rate of 89%, which should significantly impact the ability to increase fertility prospects.
Is the Bracelet the Best Home Fertility Monitoring Product?
While it may be too early to tell due to its recent release, the claims made by Ava would suggest that it can be a revolutionary fertility technology. Compared to traditional home fertility monitoring devices, the bracelet's data collection and algorithm provide a much more extensive picture of fertility within a woman.
By providing constant monitoring both before and after the fertile window, Ava is able to gain an overview of each woman's specific cycle. This helps the app to accurately predict fertility and ovulation periods by recognizing the consistent changes in body conditions, which helps long-term prediction results.
Who is Wearable Fertility Technology Right For?
Due to the non-invasive nature of the wearable fertility devices, it is perfect for anybody looking to optimize their chances of conceiving. Especially beneficial for women that have tried a variety of home fertility monitoring systems, the bracelet may provide more accurate predictions on fertile days while being much less time consuming.
If you are tired of simultaneously checking different hormones and body factors, while still not receiving the results you desire, then Ava is definitely worth considering.
How Much Does Wearable Fertility Tracking Cost?
The best part about the Ava bracelet is that it is affordable for everybody. Costing just $199, the device can easily be considered a cost-effective home fertility monitoring solution. The cost includes the wearable tracking bracelet and the accompanying mobile app.
Wearable Fertility Tracking as Part of a Comprehensive Fertility Treatment
The Ava bracelet seems to be a great addition to any professionally-designed fertility plan. By understanding the most fertile days of a cycle, fertility specialists can integrate the information into their customized fertility treatments.
If you would like to understand how the Ava bracelet or any other home fertility tracking device can be incorporated into a full fertility treatment plan, contact New England Fertility today to speak to one of our fertility specialists. We have helped thousands of people worldwide create the families they deserved through our innovative and state-of-the-art clinical facilities. Contact us today!
We make families. You make the memories. Let's make a plan together.
Learn About New England Fertility Institute