Navigating your Surrogacy Journey in Connecticut
Navigating your Surrogacy Journey in Connecticut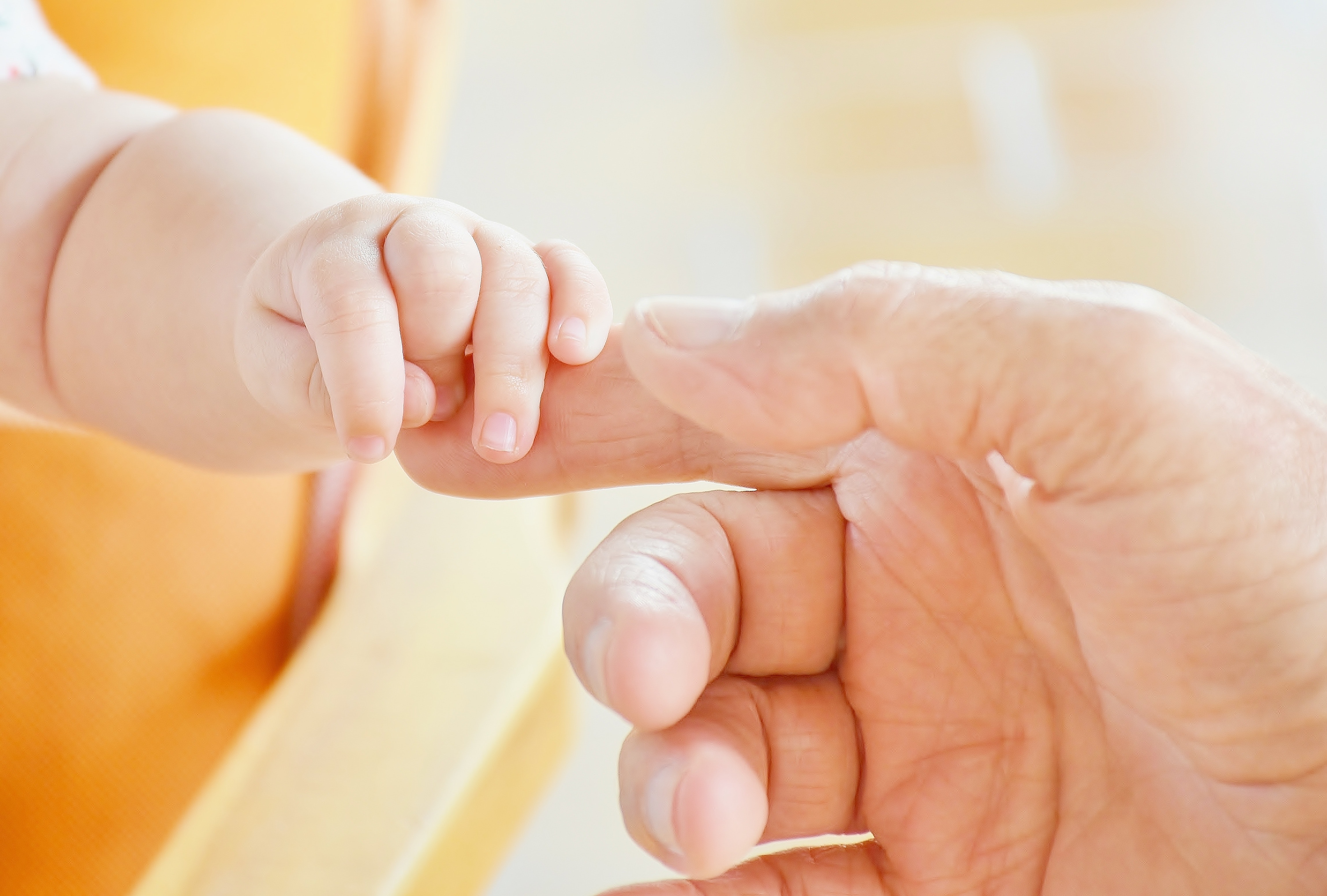 Start your Journey in Surrogate-Friendly Connecticut
Many choose New England Fertility as a trusted surrogacy partner, both for our excellent quality of care and the favorable surrogacy laws in Connecticut. New England Fertility works with surrogates from Connecticut or other surrogacy-friendly states, which minimizes the risk of legal complications after the child is born. Surrogacy laws in Connecticut stipulate that:
Intended parents can become legal parents prior to the child's birth, regardless of their sexual orientation, marital status or whether or not they have a genetic connection to the baby.
In most cases, the intended parents can be listed on the birth certificate, eliminating any need for adoption after the birth occurs.
Before proceeding with surrogacy, a formal contract is drawn between the gestational carrier and the intended parents. The contract covers all issues related to the treatment and the pregnancy. An escrow account is kept with an attorney to cover the gestational carrier's costs, which are typically covered by medical insurance.
Considering visiting New York for Surrogacy?
Although gestational surrogacy is now legal in the state of New York, so many patients choose to visit New England Fertility given the practice's close proximity to New York City and the surrogacy-friendly laws in Connecticut. Our convenient location offers exceptional fertility care, and is easily accessible to the sights and sounds New York City has to offer.
New England Fertility has been the decisive choice for countless couples and individuals seeking surrogacy as the means to grow their families. We look forward to working with you to achieve the family of your dreams.
Once you've decided to start your family through surrogacy in the United States, depending on your needs, you have three paths to consider in starting your journey:
LGBT Family Building

Gestational Surrogacy

Egg Donation
Here's a brief overview of these considerations to help you decide what your first step may be:
LGBT Family Building
With more than half of our clients LGBT couples, we offer a comfortable approach to family building where our team works closely with you during the entire process, supporting your emotional and physical needs along the way. NEF is dedicated to providing a pleasant, stress-free experience for gay couples looking to begin their family.
New England Fertility is a state-of-the-art medical facility that offers LGBT couples the opportunity to start or grow their family through personal fertility solutions.
Gay men require the process of in vitro fertilization and embryo transfer using IVF in order to build their family. In Vitro Fertilization (IVF) is the process in which sperm and eggs are joined in a laboratory to create embryos, which are then placed in uterus of the patient. The first IVF attempt occurred in 1979, with the technology improving dramatically to its current state.
We utilize IVF to allow surrogacy in same-sex couples to conceive by placing embryos obtained from a female egg donor and the partner's sperm together, allowing you to conceive biological children.
Because of our highly innovative processes, even HIV positive men can participate in our fertility solutions without transmitting the virus to their unborn child.
Gestational Surrogacy
Gestational surrogacy is an arrangement in which a woman, the surrogate, carries a pregnancy for another person or couple, Gestational Surrogacy offers those who cannot carry a pregnancy, regardless of the reason, to receive assistance from somebody who can.
We utilize a two-step process to complete IVF and Gestational Surrogacy:
Step 1- Embryo Creation, Genetic Testing and Freezing
We extract eggs from the female partner or egg donor, then combine them with the sperm of the intended father (or sperm donor). The embryos are grown in our laboratory for 5-6 days during the Blastocyst Stage to insure their viability.
Next, they undergo thorough PGS genetic testing that allows us to further assess the embryo quality, allowing us to achieve the high rates of success we are known for. All embryos are frozen immediately once the genetic testing is complete and remain completely frozen until the surrogate is ready to receive them.
Step 2- Frozen Embryo Transfer to Surrogate
Once we have identified and medically screened your suitable surrogate, she will be hormonally prepared for the embryo transfer.
Once ready to receive the transfer, our team will generally transfer a single thawed embryo into her uterus in order to avoid the risks associated with a multi-fetal pregnancy. In cases deemed necessary, we will consider transferring two embryos to the surrogate.
Egg Donation
To ensure a healthy pregnancy, eggs are usually needed from expertly-selected young women who agree to donate their eggs. With our in-house egg donation agency, our team of coordinators will assist you in finding the perfect egg donor. Each donor in our network undergoes an extensive evaluation to ensure their physical and mental health, giving you the peace of mind of finding the ideal donor for your needs.
Unlike in some parts of the world, you will also have the ability to choose and determine certain characteristics that may be important to you! This is one of the many benefits of starting a family through surrogacy in the United States.
Once the eggs are obtained from the egg donor, they are combined with sperm from the intended father or fathers, before being placed in the uterus of the gestational surrogate.
As the genetic makeup of the embryo is a combination of the female egg and the father's sperm, it has no connection to the surrogate mother. Therefore, the result of the highly successful process is a biological child of the egg donor and sperm provider.
Common Concerns about Surrogacy
IVF and gestational surrogacy are safe, proven ways to conceive. When you choose to work with NEF, you will gain access to our networks of trustworthy agencies that are ready to help you find the perfect surrogate. They can also assist you in making all the necessary legal arrangements.
Our close collaboration throughout the process ensures a safer, easier journey for the parents, egg donor and surrogate involved.
Family building with surrogacy can be stressful and complicated. But our team will do everything in our power to simplify the process and help you feel at ease. We will be with of you every step of the journey!
Request a phone, Skype or in person consultation anytime: NEfertility.com/contact
We make families. You make the memories. Let's make a plan together.
Learn About New England Fertility Institute